---
Featured in
---
World first: SHELFIE slim with rotating middle part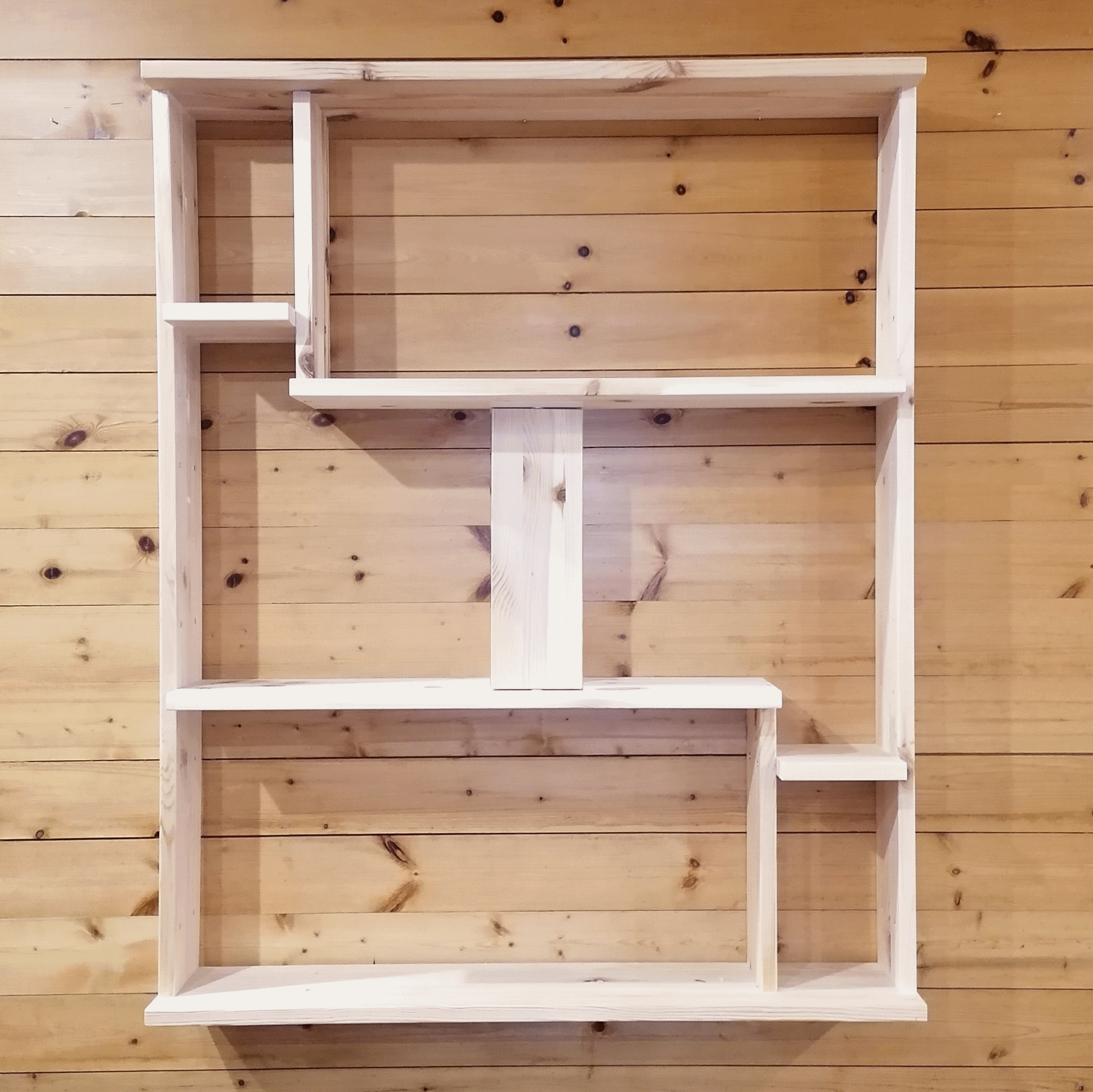 ---
Very reasonable price

We took serious efforts to make our shelves affordable for everyone. That is why our prices can stand the competition even with the best known brands.




Solid pine

Our shelves are made of solid scots pine. For special request we can produce your choosen (or taylormade) SHELFIE from other materials (solid color or woodgrain laminates vs. veneered or solid exotic woods) as well.
Pre-configured shelves

You can choose from more than 200 pre-configured shelves in different sizes and designs in our webshop. At our retailers you can have a look at the most interesting and popular SHELFIE systems live as well.

Offline configurator

Download the offline configurator (pdf, jpg or xls version available) and design your own SHELFIE. We are going to have an online configurator to assist you to shape your ideas easier and more comfortable as well.

Modern 3D-look

SHELFIE is a modular construction kit, whose elements can be assembled in almost infinite variations. The vertical panels are always narrower then the horizontal shelves, this gives the SHELFIE its special 3D-look.
Practical design

Thanks to its special and unique appearance, the SHELFIE system accommodates several different shelf heights. So the books, DIN A4 files, DVDs or CDs can be deposited in the exactly corresponding shelf size. This provides the perfect wall space utilization.

Easy to assemble

Due to the supplied tools, the assembly instruction and the applied fastening technology, the assembly of the SHELFIE systems is almost a child's play. Even the pre-configured shelves can be modified, extended or (even later) converted according to the actual individual needs.

Cabinet doors as an option

Some shelf combinations are optionally available with cabinet doors as well. To maintain a perfect visual appearance, all the doors are fitted with a handleless push-open system.
---
Designing taylormade SHELFIE systems
and usage of the offline configurator

The most important virtue of the SHELFIE system, that its elements can be assembled freely in endless variations. There is only one limitation:

a four-node is not applicable.

The individual shelf plates should be selected so that the
design only consists of L- and T-junctions
(corners and three-nodes).

Before you begin to design your own tailormade SHELFIE, read the fact sheet and detailed info on how to use the offline configurator:

Detailed information regarding the usage of the offline configurator

Download the offline configurator here:
---
Review the whole SHELFIE range

If you want to examine and compare the full range of the pre-configured shelves,
click this image:

Webshop / Pricelist

If you want to know more about the prices and / or order a SHELFIE,
click this image: